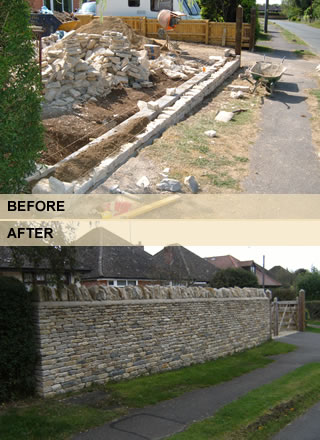 Construction
Dry stone walls
We were asked by this client to provide the finishing touch to the refurbishment of his house and garden. The client selected this particular stone from the wide choice we provide from new and reclaimed, weathered stone. Standing at 6 feet tall, this wall ensures long lasting privacy.
We use traditional skills and provide a wide choice of copings, piers and other features as required.

We will work to any conservation and planning requirements.