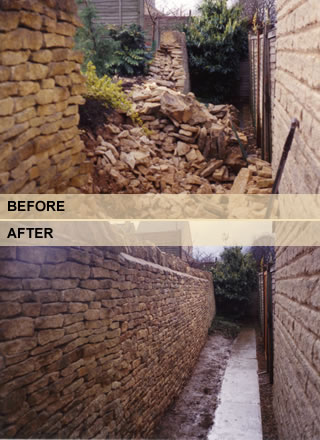 Repairs
Wet & dry stone walls
This collapsed wall was repaired and rebuilt with a new footing and using the original stone to match the adjacent section of wall.
Our wall repairs (dry, wet and retaining stone walls) include re-pointing.

We can provide detailed quotations for insurance claims.

We ensure that our repairs match the existing wall.

We will liaise with structural engineers to ensure the ongoing structural integrity of the wall is a priority.